Feeling a bit stuck?  
Can´t work out why your student is so demotivated?  
Not sure how to approach exam classes?  
Teaching Development is here to help you develop your students and yourself.  If you´re looking for support and ideas, you might be interested in:
Teaching a second language to a student with dyslexia, Part 1
How teachers can help dyslexic language students in the classroom, Part 2
Empowering your students: What makes me an effective learner?
Tired of your students´ passivity and reliance on you as the teacher?  Wanting to get your students more involved in their learning process?  This article will help you understand why your students may not as yet be at the heart of their learning journey, and offer you one key activity to do with your students to set them on their way.
Empowering your students:  Managing Exam Stress
Many of us get stressed when taking exams.   Unfortunately, teachers sometimes have little training in this area to help  students .  This post will invite you to consider different cultural reasons for the build-up of stress in your students and will offer you six classroom activities to give your students the tools to alleviate their stress themselves and to help each other.
Process Approach to Writing IELTS Task 2 Essays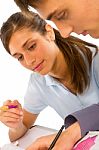 Is writing often neglected in the EFL classroom?  Perhaps some teachers don't consider it to be a 'communicative' activity or a priority for their students, while others don't enjoy teaching or marking it.  Find out how to make writing lessons collaborative and productive by using a process approach.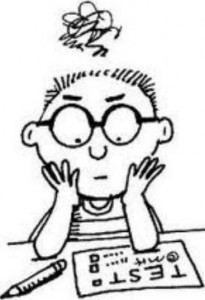 Student-made IELTS Reading quiz
Have you tried student-made quizzes only to realise that student's aren't that great at writing questions?  Have they turned out to be more trouble than they are worth? Well, that's probably because they need some training.  Here's a lesson idea that you can use to demystify the reading exam.